Financial Fitness
Financial Fitness is a 2-Step program designed to help you develop a vision for your future and gain the confidence and skills needed to achieve your financial goals.
A workshop combined with personalized coaching will give you the tools and skills you need.
Note: This class also covers Foreclosure Mitigation.

Group Class: Free
Online Class (via eHome America) : $40.00
One-on-One Coaching - Services include:
Credit Report, Budget, Action Plan and Coaching

Single: $30.00 | Joint: $50.00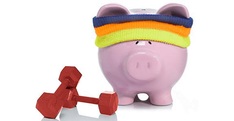 Skills learned in this program will help you achieve goals, establish credit, work toward home purchase or recover from a life set-back.
Offered as both a one-day group class each month in Colorado Springs or Pueblo, an online class, or as a smaller in-depth series for your employees on-site or as a scheduled and reserved class at our location.