Bessemer, Eilers, & Grove Improvement Network (BEGIN)
OUR VISION
"A safe, resourceful, self-sustaining, connected community where businesses thrive, residents are heard, and community members are engaged, proud, and healthy within the Bessemer, Eilers and Grove neighborhoods."
---
WHO WE ARE
BEGIN is a network of neighborhood residents, city staff, health professionals, non-profit organizations, and other local stakeholders that are coming together to make changes to the built environment to increase physical activity, safety, connection, and pride throughout the Bessemer, Eilers, and Grove neighborhoods.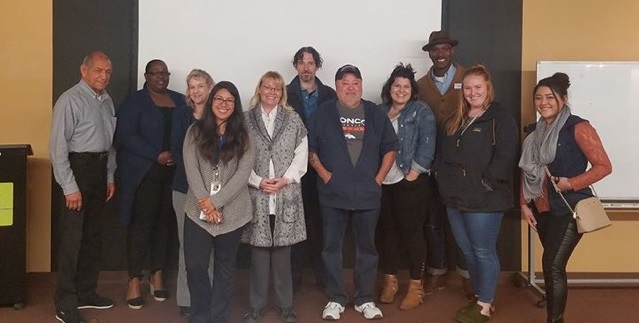 ---
WHAT WE DO
BEGIN works to help improve the community by giving more power to the residents, local businesses, and local organizations in the decision-making process of neighborhood planning.
BEGIN is currently working on gathering community input to help determine what issues residents face in their neighborhoods regarding physical activity, safety, connectedness, and pride.
Once we know what issues residents face and get ideas from residents on how to fix those issues. We will start working on projects to help better the community.
To make sure we are making a difference, we are aiming to improve policies, systems, and the built environment (building structures, sidewalks, parks, etc.) to make a lasting change.
---
GET INVOLVED!
If you are interested in helping make your neighborhood a better place, there are multiple ways you can get involved!
Check Out Our Community Survey Results

Learn more about being a part of our network of Neighborhood Leaders & be a part of the decision-making of all our projects!

Stay informed with what we are doing in our community and help with projects that interest you.

Community Impact Measurement Survey Results Pending. Check back soon!
---
OUR PROMISE TO YOU
We know that many other organizations and groups promise change, and although change might be happening, not often do residents see it.
Our promise to you is that we will be fully transparent with the work we do and let you know where change is happening in your community. We will work with other local neighborhood groups to help build-up neighborhood residents, so they can take charge of their own community.
We will do the best we can to make a difference, but we can't do it alone. We would love your support and help in the future. If you are interested in helping improve your neighborhood, check out our "Get Involved" section and be a part of the change!
---
Contacts:
Alexis (Lexi) Romero: 719-583-4480,
Renee Taylor: 719-404-3512,