Homebuyer Development
Improve Credit

Develop a Budget

Build Savings

Understand the Process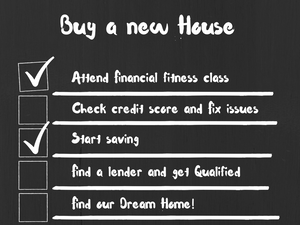 Because our goal is to build vibrant communities, when you're successful, we're successful. Our Homebuyer Development program is uniquely designed to provide you with personalized coaching to prepare you for purchasing your DREAM home!
Services include: Credit Report, Budget, Action Plan and Pre-purchase Coaching
Single: $50.00 | Joint: $75.00
NOTE: A $25 returned check fee will be charged for non-sufficient funds.
Start your journey and register for a coaching session!
---
My name is Jodie and I have four children. I have been recently divorced. I was given my home in my divorce, but I had no idea where to turn to get some help with the process. Legal Aide of Pueblo referred me to NeighborWorks. What a true blessing my time has been with Cynthia Johnson of NeighborWorks. From the beginning, Cynthia has given me advice, encouraged me and helped me with the process. Words cannot express my gratitude for NeighborWorks and Cynthia Johnson to achieve my goal of proudly saying I am home owner. Now I can say my children are in a stable home and will achieve more in school because of home stability.
- Jodie Woolard-Hammel